History
Establishment

In 1974, we established the Donjo tea plant in Mingfeng Mountain, Miaoli County. Due to our close proximity to tea producing areas, tea growers are not only our raw material suppliers, but also employees as well as shareholders. This multi-cooperation enterprise relationship model has solidified the support of local farmers and allowed Donjo enterprise to rise and stand firmly over the years.

Transformation

In 1998, we were the first to develop the transformation of tea leaves into "tea beverages" for exclusive use by beverage factories. We also started making plans for our advanced tea beverage production factory (CAN and PET filling plant) and established the Donjo beverage plant in Miaoli County's Tunglo Industrial Park, specializing in OEM. We obtained certification from Coca-Cola to produce "Minute Maid Fruit Juice," which was another market hit in the market. Besides Coca-Cola, our customers include Hong Kong, Singapore, Malaysia, Uni-President, Taisun, Daodi, Gudao, Kuangchuan, Tsin Tsin, and other product series. We work together with more than 30 domestic and foreign manufacturers, producing over 400 kinds of drinks.

Growth

In 2006, we set up the second Tunglo Beverages Plant and added six flexible and diversified production lines, including the country's newest and fastest aseptic bottled water production line (800 bottles/min), barreled water production line, glass bottle production line, PET hot filling production line, etc., to meet the different customized production needs of our customers. We also collaborated with Yu Da University of Science and Technology in industry-university cooperative research, introducing customer relationship management (CRM) and building a cooperative alliance between academia and industry.

Future Development

2014 is committed to expanding the production of export orders, focusing on OEM and ODM production. We will improve production efficiency and diversify our customized production. We will also be actively involved in research and innovation as well as nutritional and healthy drinks, including "confinement water," a health drink specifically for women to restore their bodies after delivery. This product has been successfully marketed in both Europe and the U.S. Other health drink product that has been well received in the market include "Running Water," which is made from forest phytoncid, and "Zhuli Water," a beauty drink extracted from the essence of bamboo. We have been invited to participate in the Taiwan Flora Exposition, and recently, our aloe vera drinks have successfully opened up markets in Europe and the U.S. In addition, we will OEM energy drink series in collaboration with the Want Want Group.
2010
月子水外銷美國市場
森曜活水 參加國際食品展 發表上市
竹瀝水 受邀參加台北國際花卉博覧會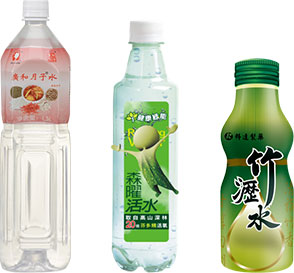 合作代工生產"美粒果果汁"再創市場高峰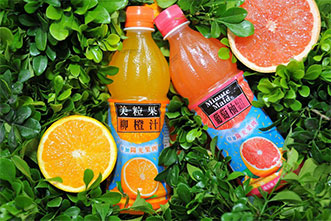 2009